LEHCC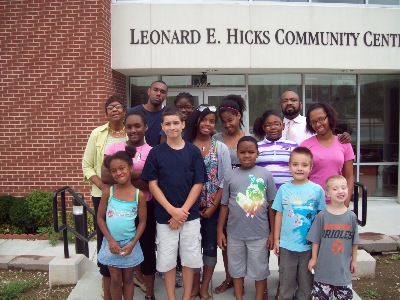 Thank you for visiting our new Internet site. As an up-to-date organization, we want to give you the opportunity to stay in touch with our organizations services to always keep you informed.

At present, our web site is still under construction. We are making an effort to present you with our entire spectrum of offers as soon as possible. At this point we can provide you with information regarding [insert information or delete sentence]. The emphasis of our site is on [insert information or delete sentence]. This topic is certainly of interest to you. Check this site later, please.

In the meantime you can reach us at 410-669-1023 or fax us at (410)-669-4628.We are looking forward to hearing from you. You can also contact us at our e-mail address: [insert e-mail address].

If you are not familiar with our company and your first contact with us is online: We would be pleased to hear from you! Please let us know what your needs and questions are, we will be more than happy to help.

In brief, you should know the following about us: Leonard E. Hicks Community Center was established in 2008 and had been responsible for providing outstanding program services ever since. Our specialty is in the area [insert information or delete sentence]. Our regular customers particularly value [insert information delete sentence]. Our business is located at [insert address].

The Leonard E. Hicks Community Center ( LEHCC ) was named in honor of the late pastor of the Greater New Hope Baptist Church located at 2020 West North Ave. During Pastor Hicks 29 years of pastorship, a flourishing congregation and a dedication to the needs of community , upon his passing in 1990 the new pastor Dr. Linwood Robinson began in 1991. In 1995 Dr. Robinson was given a vision to build a Community Center in recognition of Pastor's Hicks many accomplishments and to continue his legacy.

Mission:

The Leonard E. Hicks Community Center is a non-proffit , nonsectarian organization, dedicated to providing quality programs and services to the resident of Baltimore City. While our primary geographic area is the Greater Rosemont zone , the center's mission is to meet the Social, Econmic, Education and Health needs and interest of all of the City's residents through programing and services.